Christmas Activities for Kids
Christmas Activities For Kids


There are hundreds of creative Christmas activities for kids out there on the web, but how many of them are actually designed to help your child as well as having fun?
This page rounds up all the pages on my site that are focused on fun Christmas activities that can also help build your child's skills.

Fine Motor Christmas Ideas
Kids are often motivated to do crafts that end in a nice decoration or gift, so combine that motivation with some focused activities and build their fine motor skills at the same time.
The pages below contain lots of ideas to strengthen finger and hand muscles while having lots of Christmas-themed fun!

Try These Fine Motor Christmas Activity Pages!
Printable Christmas Activity Pages!
Christmas Scissor Skills

Christmas is a great time to get in more scissor cutting practice!
These pages on my site will give you a free printable cutting template as well as photographed instructions to help you do these paper crafts with your child. They are simple enough for preschoolers to do with some help.

Try These Christmas Paper Craft & Cutting Printables!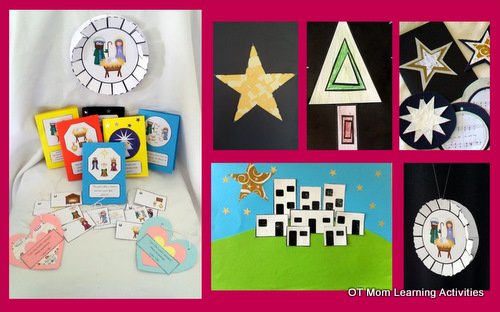 Paper Craft and Scissor Cutting Printables!
Christmas Worksheets And Printables

If you need to keep your child busy with a pencil-and-paper task, look for worksheets that build visual perceptual and visual motor skills.
Here are a few suggestions:
Try These Printable Nativity Word Searches!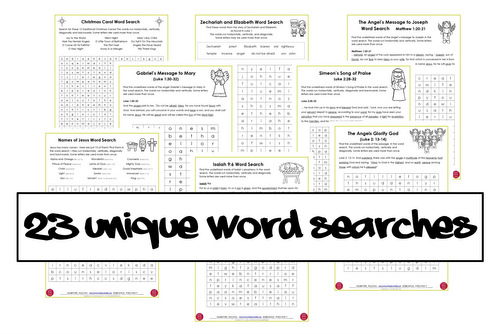 More Christmas Activities for Kids!

For those in the cold northern hemisphere at Christmas time, you often need to find ways to burn off your kids' energy indoors! Try some winter-themed brain breaks to get the blood moving - these are great for confined spaces indoors!


Getting kids involved in the kitchen is always a great idea - they can make edible gifts for others, or simply stock up the family cookie jar.


If you are specifically looking for Christian-themed

activities and devotions

, take a look at my page of Christian Christmas crafts and advent ideas for some inspiration.


And if you are looking for a gift that will help to develop some of your child's skills as well as being fun, take a look at this selection of some of the best learning gifts for kids! These gifts will keep them busy through the holiday and season and beyond, and best of all, they will be developing important skills as they play!

I hope you found this page of Christmas Activities helpful - it is so easy to help your child develop important skills while still having lots of fun!
Thanks for visiting!
Christmas Activities for Kids
If this page was helpful, please share it with your friends!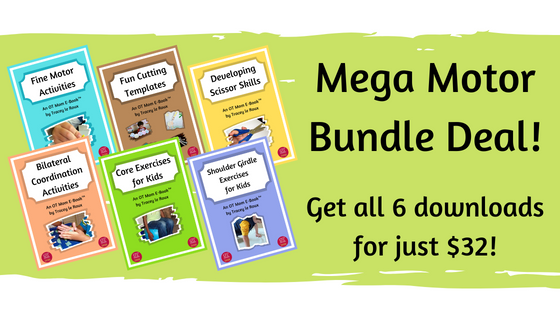 Didn't find what you were looking for? Try a search of my site!