Legal Stuff:
Terms and Conditions


This website has been designed to be helpful, informative and fun. Please take a few minutes to read over these terms and conditions, the disclaimer, and the privacy policy.
By use of this site, you automatically agree to the terms and conditions (this page), disclaimer and privacy policy (Politica de Privacidad - Espanol). If you don't agree with them, then please do not continue to use this website!
OT Mom Learning Activities (www.ot-mom-learning-activities.com) provides this website as a service. The author and publisher of this website and the accompanying resources have prepared this website and the accompanying resources to the best of their abilities and with their best intentions.
While Tracey le Roux is a real occupational therapist, she is not your child's occupational therapist.

Tracey le Roux is giving advice, suggestions and ideas that she feels are helpful and true. She is not giving occupational therapy advice.
While the information contained within the site is periodically updated, no guarantee is given that the information provided in this website is correct, complete, and/or up-to-date. The information contained in this website and the accompanying resources is strictly for educational purposes. Therefore, if you wish to apply ideas contained in this website and the accompanying resources, you are taking full responsibility for your actions.
The author of this website cannot be held responsible for adverse incidents arising out of activities suggested in this website!
We reserve the right to make any modifications that we deem necessary at any time. Please continue to check these terms to see what those changes may be!

By the use of this site, you agree that you have read and understood this notice AND the information at the following links:
If this page was helpful, please share it with your friends!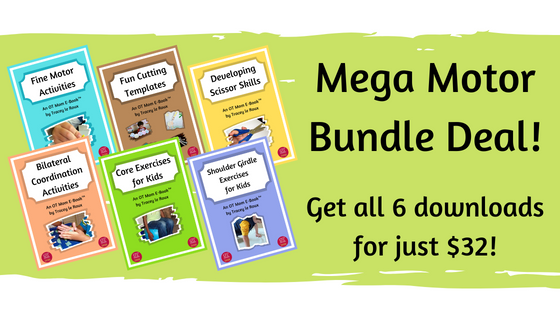 Didn't find what you were looking for? Try a search of my site!