OT Mom E-Books


Viewing this page on your device?
Please adjust your settings to enable images!
I use small photos to illustrate the information and activities that I share, and you will have a much better experience on this website if you can view the images.

My OT Mom E-books TM are full of simple exercises and activities that can be done at home, with resources that you probably already have on hand!
Categories of OT Mom E-Books
My e-books are currently broadly divided into Gross Motor and Fine Motor E-Books.
Each category has their own store page, but you can also visit more detailed pages with indepth information about each e-book. I link to each individual e-book at the bottom of this page.

I also promote a range of visual perceptual resources that I have personally found very helpful. They are not my creations, but I promote them on my site.
Feel free to browse and enjoy!

View All My Gross Motor E-Books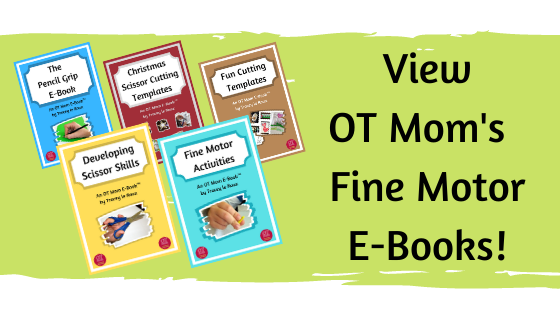 View All My Fine Motor E-Books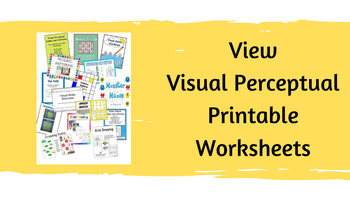 View Printable Visual Perception Resources
How I Compiled These Resources
While working as a pediatric OT, I had years of experience working with kids in schools as well as in low-income communities. As a homeschooling mom, all 3 of my kids have needed various OT activities at various stages in their development, so all of these activities have been tried and tested at home, with resources I had on hand.

I understand first hand the financial restraints that parents face, so I have chosen activities that are easily replicated at home and that mostly use inexpensive everyday resources. As with all the activities on my website, real-life photos accompany the instructions.

Although you will find some of this information for free if you work your way through my website, my e-books pull it all together in an accessible format.
In addition, there are some activities and tips that are exclusive to my e-books and do not feature on my site. You can read, print out and work through the activities in the e-book, much more easily than trying to find and save pages from my website.
My Gross Motor E-books and my Fine Motor Activities E-book also contain goal planners and activity planners to help you plan how to incorporate activities into your child's routine.
I have kept the prices affordable to enable parents and teachers all over the world to access them! They are not free as I need a source of income to enable me to keep this website going. However, if you really cannot afford them, please do contact me and explain your situation and I will see if I can help.

Got Questions?
Pop over to my E-Book FAQ page for comprehensive answers to questions regarding payment, downloading, use of the e-books and troubleshooting.
None of the OT Mom E-Books TM serve as a substitute for an occupational therapy evaluation and treatment. Please read my E-Book Disclaimer for further details.
All OT Mom E-Books TM Come With A

Guarantee

! If you're not satisfied with your e-book purchase(s), just email me within 2 weeks of your date of purchase and explain why you are not satisfied - and I'll issue your 100% refund within a week.
Your e-book purchase is 100% safe and secure - and 100% risk-free.
All My E-Books At Your Finger Tips
Bundle Deals!

Get the OT Mom E-books at discounted prices for bundle deals! Check out all the different bundle combinations...

Thank you for your interest in my resources! I hope you find some that help you!

OT Mom E-Books
If this page was helpful, please share it with your friends!

Didn't find what you were looking for? Try a search of my site!