FAQ about the OT Mom E-Books
OT Mom E-Books: FAQ


Got questions about the OT Mom E-books? Click on the quick links below to see the answers to common questions.
If you can't find the answer to your question here, then you can contact me directly. However, it may take me a couple days to reply. So, check out these FAQ first!

Paying For The E-Books
Downloading The E-Books
Using The E-Books
What Kind of E-Books Are These?

OT Mom e-books are well laid-out PDF documents that you download after payment. You can then open up and read the document on a regular device.
You save the PDF to your computer, and from there you can print out and bind the entire e-book or just the pages that you want.
The e-books are in PDF file format, so you will need a PDF reader such as Adobe to open and read the e-books.

NB! The download link is only valid for 5 days (120 hours) or 5 download attempts so don't wait too long to download!
However, expired links may be reactivated.

What Ages Of Children Are The E-Books Aimed At?

Most of the activities have been demonstrated / photographed using kids aged about 5-8 years old, but are also suitable for older and younger children, depending on their individual abilities and/or delays.
The e-books were written to help children develop a good foundation for school skills, so preschool children were kept in mind for most of the activities
Younger Kids: most of the activities are suitable for younger children, depending on their abilities. I recommend that you introduce activities in a playful manner, and enjoy them as time spent with your child. If your child struggles, take a break and come back to the activity at a later stage, perhaps after trying some of the easier activities in the e-books.
Older Kids: older children who are struggling with gross and fine motor skills can still benefit from activities in the e-book. However they often respond better to the activities being done as an exercise routine (eg 10 snake curls and 10 donkey kicks in the morning) as opposed to a fun playtime activity that mom initiates with younger kids.
Older kids are also able to understand the reasoning behind the exercises, so do take some time to explain the benefits of each activity/exercise and the importance of doing it correctly. Fine motor skills can also be addressed with certain activities being assigned as daily exercises before handwriting/homework sessions.
How Do I Know Where To Start?
If your child is currently receiving any kind of intervention or has undergone an occupational therapy assessment, please consult with your therapist regarding which activities are best suited to your child's abilities.
My advice is usually to start with what you know your child can already do (or almost do), and/or with what interests them, and then work on activities that are more challenging after that.
As every child is different and has been exposed to different environments, I can't really say where to start for a specific child. The e-books are a guideline for exposing your child to activities to help his/her development, based on resources you may have at hand.
The activities in each e-book have been approximately categorized according to aims. There are a range of activities given in each category, usually not in any particular graded order, so you can choose activities that fit your child's interests and skill level and/or the resources that you have on hand.
Examples using specific OT Mom E-Books
Fine Motor Skills: The activities are categorized according to the developmental aims - starting with hand strength and hand dexterity and then moving on to finger exercises. So an older child with weak hands may start with hand strength activities, and a younger child with reasonably strong hands but who struggles to isolate finger movement could start with the dexterity exercises and move onto finger exercises. The wrist exercises can be done at any age as the child needs them.
Scissor Skills: The activities and suggestions are to help kids move through the different stages of cutting out - so a younger child who has mastered cutting on a straight line may move straight onto cutting on curved lines; whereas an older child who struggles with getting the movement needed with scissors may need to start with some of the suggested snipping activities.
Do You Sell Hard Copies?

Unfortunately, the OT Mom e-books are only available in electronic format. As I live in South Africa, the cost of printing and international shipping would be prohibitive.
The electronic format and the payment processing by PayPal makes the information more accessible to my international visitors.
You can print out and bind or file the e-books to make your own hard copy. Best of all, you don't even have to print out all the pages, just the ones you want to refer to! You can even just access them on your device and save on paper completely .

Organization Version

If you work within an organization (such as a school, clinic, institution) and wish for different people within the organization to make use the e-books, please purchase the "Organization" version.
For the price of 3 regular e-books, you will be entitled to make up to 10 copies for use within your organization.
You may:
Make up to 10 copies of the e-books for use within your organization (school, institution, therapy clinic etc)
AND/OR
Make the e-books accessible on computers/laptops WITHIN your organization so that up to 10 people may make use of them.

The organization version is meant for the people working WITHIN the organization. Please do NOT make copies/handouts for clients or parents or students! I have deliberately kept my prices low to enable parents to purchase their own copies.

This obviously works on an honesty basis, as I have no way of knowing whether someone is making multiple copies of an individual e-book.
However, if you have benefited from this site, and plan to make multiple copies of the e-books, please do the right thing and purchase the organization version! Technically speaking, it is theft when you make copies without paying for them!
What Is The Multiple Classes Version?

The Multiple Classes version refers to my e-books of printable activity sheets which are printed out to use with children (eg the word searches, cutting templates, activity sheets etc)

The individual version is for use by a single family or teacher, and multiple copies of the sheets can be made over the years for the children within that family or by that teacher.
However, if the activity sheets will be used by different teachers within a school, or different Sunday school teachers, then please purchase the Multiple Classes version.
Thank you for your honesty!
How Do I Purchase The OT Mom E-Books?

To purchase the e-books you will need a credit card (some debit cards also work) OR a PayPal account.
Click on the "Add To Cart" button to choose your e-books (the Mega Motor Bundle is the easiest way to get them all) and then a little window opens up.
Click on "Checkout with PayPal" which will take you to PayPal.
If you have a PayPal account already then you will know what to do. Make sure PayPal has an up-to-date email address for you!

If you are going to pay with your credit card, then you have to fill in the card details on PayPal and follow their instructions. Make sure you make no typos in your email address!

Once you have paid, you will see a window with your download links. You can use these, or wait for your email to arrive with your download links. (Keep an eye on your spam folder in case the email goes there by mistake)
NB! The download link is only valid for 120 hours (5 days) or 5 download attempts so don't wait too long to download!
However, expired links may be reactivated.
I Don't Have A PayPal Account - How Can I Pay?

It is really simple to do - when you click on "Checkout" after adding e-books to your cart, you are given the option of paying by card or with a PayPal account.
Just choose "card" and enter the card details.
See the question above for more details on how to choose your OT Mom e-books and pay.
From Ginny, US:
"Just purchased your mega bundle...thank you so much!!

Our insurance does not cover OT or PT and the cost of the bundle was 1/10th of what one session of OT would cost using private pay.

My son has SPD and is improving but needs work on fine motor...can't wait to try some of the exercises with him.

Thank you!"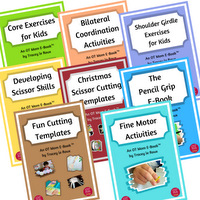 How Much Does Shipping Cost?

There are no shipping fees, as OT Mom e-books are electronically delivered. That means you get a PDF document that you download and save to your device. You can then read it on your device (PC, laptop, tablet, phone...) and/or print it out as you choose.

After payment, you will automatically receive an email with a unique download link. The link allows you to download the e-book to your computer and save it to read/print at leisure.
What About School Purchase Orders?

Unfortunately, I am based in South Africa and am unable to do school purchase orders from here.
You will need to purchase directly from my website and request reimbursement afterwards. PayPal will send you a proof of payment that you can use as in invoice for this purpose.

I apologize for the inconvenience.
How Can South Africans Pay?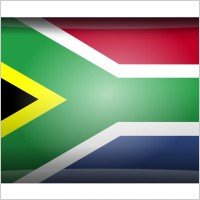 The PDF will start downloading immediately when you click on it (it is less than 400KB) - look for it in your downloads folder if it does not open up on your browser screen immediately.
Follow the directions in the PDF to pay me and send me an email confirming your payment and which OT Mom e-books you have ordered. Once your payment has cleared, I will send you an email with the download links.
Very important: If you forget to email me, I won't have your address, as the banks don't include those details! I can only send the e-books once I receive those details from you! 

Guarantee and Refunds

If you're not satisfied with your e-book purchase(s), just email me within 2 weeks of your date of purchase and explain why you are not satisfied - and I'll issue your 100% refund within a week.
Your e-book purchase is 100% safe and secure - and 100% risk-free.
Do I Need A Kindle To Use The E-books?

No, these e-books come in PDF format, so they are opened, saved and read on your PC/laptop/tablet like any other document.
No Kindle Required!
How Do I Download the OT Mom E-Books?

When you have paid, you will see a window with the link to all the e-books for which you have paid. You can then download directly from that window.
Depending on your browser settings, the PDF will either open up on your screen, or will go straight to your downloads folder. So do check your downloads folder!
Alternatively, you can wait for the email to arrive in your inbox, which usually takes less than an hour. In the email, you will get a link that will open in your browser and you will see all the links waiting for you there.

Click on the link in the browser. A little window should open up, that says "you have chosen to open [name of ebook]".
Depending on your browser setting, you may be given two options: to open (with a PDF reader) or to save the file. I personally find it best to choose the "open" option.

The e-book will then open on your screen (this may take a few seconds).
Once it is open, click on "file" and then on "save a copy" and save the e-book to wherever you want to keep it.

Now you have a copy on your computer that you can print from whenever you like, or read it on your computer.
From Cathy, Canada:

"I just wanted to take a moment to thank you so much for
1. creating these books / website
2. making these in the form of e-books and
3. making them affordable.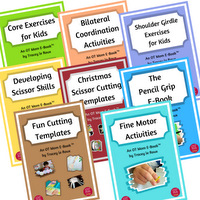 I thought I was doing a great job of keeping my kids active, until a few people pointed out my eldest was 'weaker' than she should be.

I subconsciously knew this, but also realized that not everyone will be an athlete.
Your website / books made me see that I can help her be her best and strongest, without making her feel pressured or steer her off exercise.

Thanks!"
I Did Not Receive My Download Link

When you completed your purchase, your download links should have displayed on a window in your browser. Check your browser history to see if you closed it by accident.

You should also have received an email with your download link within minutes of payment.
There are a few reasons why you may not have received your email.
The email went to your trash folder instead of your inbox. Check your spam folder!

The email address on your PayPal account may have been an out-of-date email address - check your PayPal account to see to which address it was sent.
You may have entered a typo when you entered your details when paying by card.
If you are unable to track down the errant email or browser, just contact me through my site, with the details of your transaction (to help us track it down), and we will organise a new email to the correct address within a few days. As I am a real, live, homeschooling OT Mom with a crazy schedule, I don't always get to my website admin daily, but I will always get back to you as soon as I can :-) .

My Download Link Has Expired

I apologize for the inconvenience of the expired link. It is a built in safety feature by the server that hosts the OT Mom e-books.
The download link is unique to your purchase and is valid for 120 hours (5 days) or 5 download attempts. If the link is too old, or you have made too many attempts to download, then you will see the "expired" message.
iPads and iPhones sometimes do crazy things with download links and they may display as "expired" when you have not even opened it yet - this is beyond my tech expertise!

Just contact me through my site and explain your situation, and we will get back to you with a new link/set of links within a few days. 
Please give the details of your transaction to help us track it down. As I am a real, live, homeschooling OT Mom with a crazy schedule, I don't always get to my website admin daily, but I will always get back to you as soon as I can :-) .
How Do I Use The E-Books?

Once you have downloaded the e-book and saved it to your computer (follow these instructions if you need help), then you can access the e-book whenever you like, in order to read it or print it out.
Some people have printed out each e-book in its entirety and placed them in a binder for easy access.
Some people find it easier to read the e-book on their computers and just print selected pages.
Others access them from their tablets. You may save the e-book to a travel device/memory stick to use at work as well as at home.
May I Store My E-Books on More Than One Device?

As long as the e-books remain for your personal use, you can use them in the most convenient way for you. You may save the e-book to a travel device/memory stick to use at work as well as at home.
If you need to make multiple copies for use within a school or clinic, or make the e-books available on multiple devices for different users within an organization, please do the right thing and purchase the Organization Version.
With the Organization Version, you can allow up to 10 users, or print up to 10 copies, for the price of only 3!

May I Share The E-Books With Friends?

Sorry, but this is considered to be theft, as I, the author, will not be paid for my hard work in writing and compiling the e-books. I have spent many hours away from my family to make this website happen, and the e-books are a way for me to be reimbursed for that time and effort.

Please respect the copyright and do not make copies of this e-book for others, or forward it to others. You may also not copy the information into your own work to pass off as your own.
However, if someone you know is in financial difficulty but would benefit from the OT Mom e-books, please ask them to contact me and make a special request for a free download, explaining their situation. I am very happy to help those who truly cannot afford them.

Or bless them by making the purchase for them! (Just contact me to organize the download link to be sent to them)

I have kept my e-books affordable to make them accessible to as many as possible.
Thank you for your interest! I hope this page answered some of your questions!
If you can't find the answer to your question here, then you can contact me directly. However, it may take me a couple days to reply.
FAQ about the OT Mom E-Books
If this page was helpful, please share it with your friends!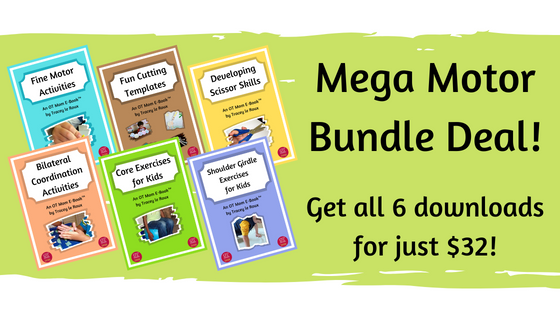 Didn't find what you were looking for? Try a search of my site!