Visual Processing Disorder and Midline Crossing
by Katie
(Montrose, Co)
I was called by a teacher yesterday who explained that she had an exercise that she thought would help my 9 year old son read better. I met her after school that day. This teacher was my daughter's second grade teacher, four years ago. My daughter did not like school she had a very hard time focusing, this teacher did crossing the midline exercises with the class everyday and my daughter a few weeks into her class was a changed student! Her focus was amazing!

I requested that my son be in her class to no avail. He has been struggling with reading since 1st grade, as we'll as math. There are so many signs of Visual Sensory Disorder I see in him, like constantly mixing up p d q and b and 6, 9. Spelling is a struggle. He'll remember a word great one day and the next it's completely gone. He loses his place and skips words when reading. He was diagnosed to have Irlene Syndrome through the school last year too, which I believe is just a side affect of the VSD.

Well this teacher had him lay down on a pillow looking up at her, and had him follow a tennis ball on a short rope that he moved from one side slowly to the other, then up and down, diagonal, and around. As I watched his eyes I was amazed. No wonder the poor kid was struggling! His eyes constantly lost the ball, she would redirect him and sometimes he'd have to actually search for the ball when it was right there! While going from one side to the other his eyes would shot back the other way, not wanting to cross the midline! I feel horrible for not catching this sooner and worse for getting frustrated at him for not remembering words and not writing things correctly. So, now I just want to help him.

Everything I have read seems to point to VSD and crossing the midline problems. But they seem to be two separate issues? He uses his left hand to write, but when playing catch or anything else he uses both hands. His eyes are watery and red a lot, which I assumed was allergies, and he gets headaches as well. What is my next step? Could it be something more than either one of these things!? Should I just start with the exercise the teacher showed me? Is it possible that this one exercise maybe along with some other crossing midline exercises would eliminate the problem altogether? I know my son is incredibly smart and it has been so hard watching him struggle, and lose confidence in himself.



If this page was helpful, please share it with your friends!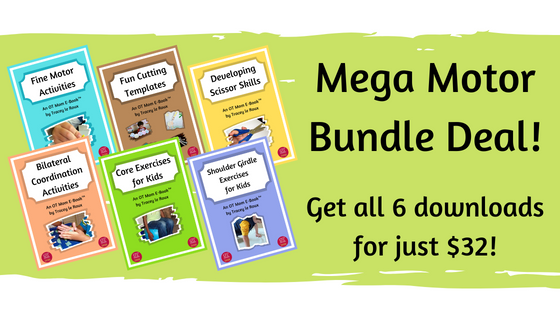 Didn't find what you were looking for? Try a search of my site!