Contact OT Mom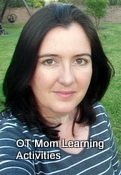 This is a site written for parents and teachers, by an OT who is also a homeschooling mom.
I would love to hear from you!
However, right now (April 2014) I am overwhelmed by the number of emails I receive weekly, and although I have loved getting in touch with people from all over the world, I need to deal with the email queries more effectively.
As a solution, I am undertaking to build a FAQ database based on the answers I have written to various dilemmas described in the emails. This is taking some time, but will hopefully help more children and families in the long run.
So I regret that I am probably not going to answer queries with indepth replies for a while! If you sign up for my newsletter then you will be notified as the FAQ pages get posted.
If you are having trouble with your e-books downloads, or have another e-book related question, check out the E-Book FAQ page to see if your question is answered there.

And of course, if you just want to say "Hi", by all means fill in the form!

Thanks for popping by! We will try to get back to you within a few days.

Many blessings as you strive to help the children in your life!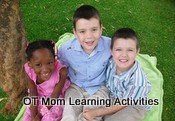 Didn't find what you were looking for? Then do a search on my site!