Digital Magazine for Therapists
Best Digital Magazine for Therapists!

Subscription Only Available Until 27 Jan 2022!


This is simply the best digital magazine for any pediatric physical therapist, occupational therapist, student therapist or special needs educator! Whether you work in schools, in a clinic or are doing teletherapy, you will benefit SO much from what this magazine has to offer!
It is really hard, in these stressful times, to plan and organize our work as therapists and special needs teachers. This digital magazine is an easy way to stay updated on research, simplify your day, and help children succeed in your sessions with them.
This page contains my affiliate link to the YTS Digital Magazine. I do receive a commission every time someone signs up - this helps support my work on this website. However, this is a valuable resource from a therapy company that I have a long and happy relationship with, and I honestly and sincerely recommend their products.

What Will This Magazine Give Me?
1) Time!
The quick answer: This subscription will save you time!
All of us are struggling just to cope with the constant adjustments to therapy and teaching, and it is nearly impossible to stay on top of recent research, to make our own handouts and to create our own activities and worksheets as well as planning and documenting our sessions.

A subscription to Your Therapy Source's digital magazine will save you precious time and enable you to stay up-to-date on evidence-based research, as well as simplifying your day-to-day planning and therapy sessions.
2) Resources!

Your monthly digital magazine will provide information handouts for you to give to teachers and parents and will give you effective activity ideas and printables that are all set to go.
These easy to use resources cover fine motor skills, gross motor skills, visual perceptual skills, self-regulation, handwriting, and more!
Each issue discusses various different topics so there should be something for everyone in every issue.
Of course, some of the articles or freebies in each issue may not pertain to all the students you work with, but you can then use your coupon to get something that is more applicable for you.
You can really simplify so much of your planning and your sessions with the contents of these digital magazines!
3) Research!
We are all supposed to be keeping up with the latest research and developments in the pediatric therapy and special needs world. This is really hard to do, especially when there is so much out there vying for our attention.
Your Therapy Source cuts through the noise and the buzz and provides summaries of recent research on various different topics each month, with all the relevant journal references.
You are sure to find at least one or two articles in each magazine that really apply to your situation as a therapist or special needs teacher.
Personally, this is my favorite part of the YTS Digital Magazine. It saves me SO much time and keeps me up to date with the research that is most relevant to me in pediatric therapy.

4) Coupons!

And an additional big bonus is the monthly coupon which gives a discount on various products/promotions in the Your Therapy Source store.
Your coupons alone can give you back the money you spend on the subscription!
How Does a Digital Magazine Work, Anyway?

This digital magazine comes in a professionally-laid-out PDF format that is delivered electronically directly to your email inbox. You can then read each issue on whatever device you use and print out the worksheets and activities etc directly from your device.
Super easy and convenient!
There are 12 issues, which will be sent out the last week of each month in 2022 - you will receive the first issue by email by 31 January 2022.
When you subscribe, you will also receive access to over 100 back issues of the magazine!
What Does It Cost?
It is only $39 for all 12 issues of the 2022 digital magazine, which will include hundreds of handouts and freebies. 

When you factor in how many handouts, coupons and printables will be included this subscription, it is valued at over $500!
So in essence, you will be paying less than $3.50 a month to get access to research, free worksheets and printable activities, and coupons for discounted resources! At that price, it is a steal!

However, you need to sign up soon!
Subscriptions are only open once a year, for a limited time only.
The 2022 subscription is only open until 11:59 EST on January 27, 2022.  
How Do I Subscribe?

Are you ready to subscribe?
Then pop over here and sign up!
Unsure? Download this free sample to see what I am talking about! (The link for the free download is at the very top of the page!)

Remember, this year's subscription closes at 11:59 EST on January 27, 2022!
Don't miss out! Sign up now!

Digital Magazine for Therapists
If this page was helpful, please share it with your friends!

Therapists And Special Needs Educators!

This Is For You!

Subscriptions Close On Jan 27!  Don't Miss Out!
Get a monthly digital magazine stuffed with evidence-based research, information handouts for parents and teachers, activity ideas and printables!
Designed to save you time and simplify your life as a therapist or special needs educator!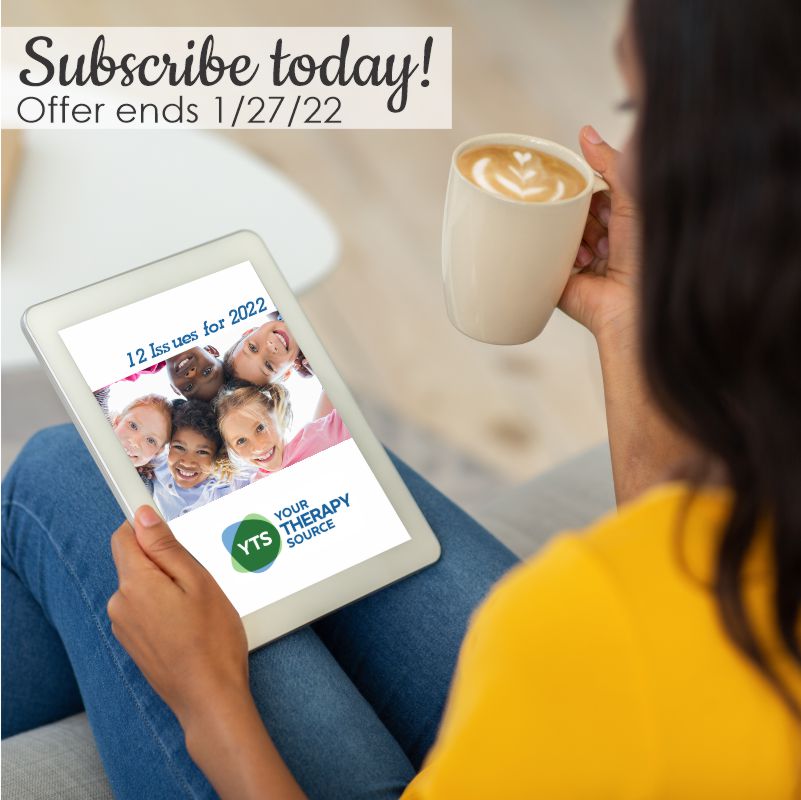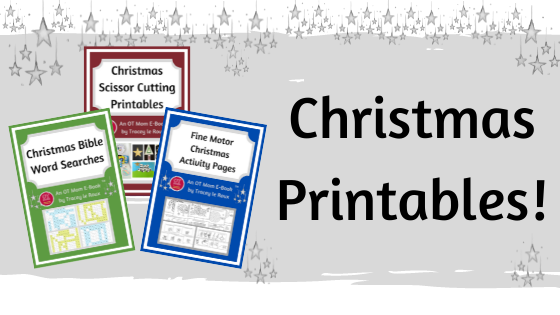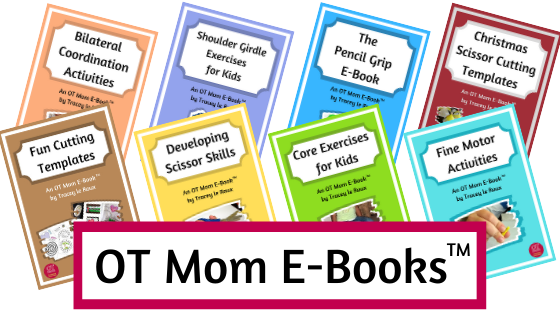 Didn't find what you were looking for? Try a search of my site!