Parent Support

Viewing this page on your device?
Please adjust your settings to enable images!
I use small photos to illustrate the information and activities that I share, and you will have a much better experience on this website if you can view the images.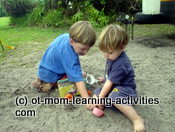 This parent support page contains links to questions asked by parents just like you! I hope you find the answers and discussions helpful.
Currently, submissions are closed owing to a very heavy work load, but hopefully they will reopen in the near future. thank you for understanding!

Parents Share:
Click below to read the questions, experiences, encouragement and advice of other parents ...
You can also find more specific gross motor and fine motor questions over at these pages:

Thanks for coming by - I hope you found this page helpful! Please sign up for my occasional newsletter to stay in touch with new pages and ideas!

Parent Support
If this page was helpful, please share it with your friends!

Do You Want Easily Accessible Activities and Information?
Try My OT Mom E-Books!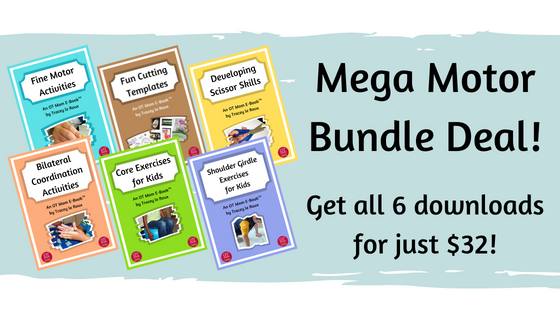 Didn't find what you were looking for? Try a search of my site!