Mamá TO
Boletín de Noticias

Nuestro boletín es gratuito, ocasional (aproximadamente una vez al mes) y en él recibirás una selección de:
información útil relacionada con las habilidades que los niños necesitan para aprender
nuevas ideas de actividades
enlaces a nuevas e interesantes páginas

enlaces a páginas actualizadas o relevantes
De vez en cuando, también ofreceré a los suscriptores un descuento en los libros electrónicos de Mamá TO, así como cualquier descuento que nosotros propongan los proveedores de productos.
Así que ya sabes lo que puedes esperar!
When you sign up, you will receive the following free handouts:
Manual de motricidad fina
Manual de motricidad gruesa
Hoja de trabajo sobre la percepción visual
Confiamos en que disfrutes de las Actualizaciones de Actividades, y que te ayuden a obtener Buenos recursos para ayudar a tus niños en vuestro día a día.
Saludos cordiales,
Hugo y Tracey

If this page was helpful, please share it with your friends!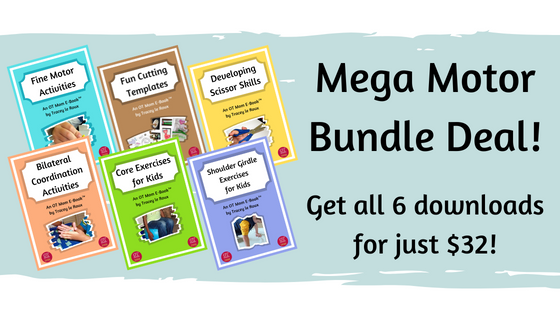 Didn't find what you were looking for? Try a search of my site!