Poor Gross Motor Skills - FAQ


Viewing this page on your device?
Please adjust your settings to enable images!
I use small photos to illustrate the information and activities that I share, and you will have a much better experience on this website if you can view the images.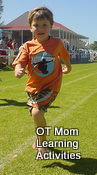 Having poor gross motor skills can affect so many areas of a child's learning and life, as I have explained elsewhere on my site.

Taking part in games and sports days, being able to sit still in the classroom, having the endurance to go for a family hike... these areas and so many more are affected by poor gross motor skills, and it is hard for a parent to watch a child struggle.
On this page you will find some issues and questions that parents have raised, and hopefully you will find some of the answers and comments to be helpful.


Parents Share:
Click on the links to read questions, advice, experiences and feedback from other readers...
Thanks for popping by!
If your child has poor gross motor skills and you are looking for activities, then pop over and view a wide range of easy, practical, photographed gross motor activities that I feature on my site.
You can also check out gross motor activities you can do in the classroom, or during homework time.
Or try my OT Mom Gross Motor e-books to get all my gross motor activities in an accessible, downloadable format.
Poor Gross Motor Skills FAQ
If this page was helpful, please share it with your friends!

Super Summer Sale!

Fun Summer Activities For You To Do With Your Child!
View the Mega Motor Bundle Now!
Get six e-books jam packed with photographed activities and instructions to build your child's gross motor and fine motor skills!
Only until June 25!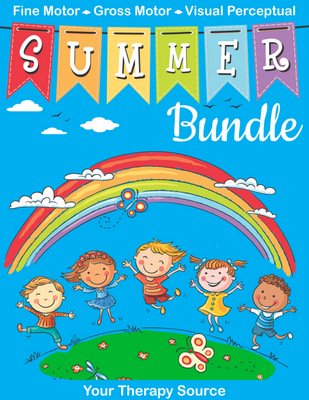 This is an affiliate link - I may earn a commission
if you purchase something through this link.

24 packs of visual perception, fine motor, gross motor and handwriting printables!
Only until June 20!

Didn't find what you were looking for? Try a search of my site!