Who is OT Mom?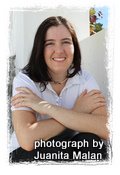 Hi! I'm Tracey le Roux, a homeschooling mom with a background of pediatric occupational therapy (OT).
Thank you for being interested in the person behind this site!
And greetings from South Africa!
I studied Occupational Therapy at the University of Cape Town, graduating in 1997, and completed my postgrad studies in Sensory Integration in 2001.


From 1998 until 2003 I was part of a thriving Occupational Therapy Private Practice for children in Cape Town, where much of my work focused particularly on Learning Disabilities and Sensory Processing Disorders. As part of our practice, I was involved in 2 local schools where we treated learners on the school premises.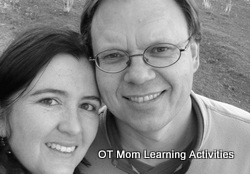 I married Andre, who is a pastor, in Dec 1998, and we had our first child, Jamie, in Sep 2002.
After relocating to Hermanus in 2003, I "retired" from Occupational Therapy to focus on being a wife, mom, and pastor's wife. So I am not currently working in an occupational therapy setting.



However, I had plenty of opportunity to put my OT training into practice with our children, who have, between them, challenges with sensory processing (sensory over-responsiveness, sensory seeking, and sensory based motor disorder), fine motor delays, and visual and auditory processing delays. Our second son, Callum, was born in 2005, and the daughter of my heart, Chanell, joined our family as a 4 year old in 2012.


In 2006 I became involved on a part-time basis with Enlighten Education Trust, an NGO whose aim is to uplift and support the local schools, many of which are struggling with a lack of resources. I designed and implemented a basic enrichment programme for Grade 1 learners who are struggling with school skills because of their impoverished backgrounds.


Through this work I have become passionate about empowering parents to help their children develop the foundation skills they need for school. The challenge has been to do this in an environment where few funds are available, and many of my activities have thus been developed from inexpensive everyday materials.


I have also been involved in running training workshops for teachers in order to give them activities they can use in their classrooms to develop gross motor skills, fine motor skills, visual perceptual skills, and more. Since 2006, the scope of the work has grown so that there are now 3 other team members who implement the programme in the local schools, while I have become a consultant to the project instead of running it on the ground.


This has given me the opportunity to focus on homeschooling our 3 precious children!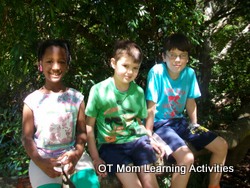 We began our homeschooling journey in August 2008, and Andre and I can honestly say that it has been the best decision we have ever made for our family! It is challenging, and I am constantly being stretched out of my comfort zone, but the Lord is gracious in meeting our every need, be it physical, emotional, spiritual or mental!


As a family we enjoy spending time outdoors, especially in the beautiful mountains and on the beaches all around us. We are indeed blessed to be living in Hermanus!



I could not write this page without a reference to the Lord Jesus, who has given me Life and Hope in Him. I have a severe hearing impairment and was told as a child that I would not be able to work with people (my early dream was to be a doctor), and that I should go into research or work with books.


After giving my heart and life to the Lord in 1991, He was my inspiration and my strength. John 10:10 "I have come that they may have life, and have it to the full [abundantly]" and Philippians 4:13 "I can do everything through him who gives me strength".


I give God all the glory for what He has done in my life!


I trust and pray that you will be encouraged as you strive to help the children in your life!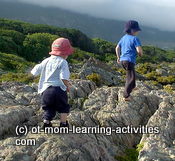 Was this page helpful?
Please like my page and let your friends know!
Didn't find what you were looking for? Then do a search on my site!