It's OT Month!
Freebies and Discounts!
Even though I have "retired" from occupational therapy for a season to homeschool my kids, I really love the fact that I can still reach out through my website to support parents and teachers all over the world with my OT background!
So in the light of it being Occupational Therapy Month in the USA, here are some awesome resource pages on my OT Mom website…
Have you found all my freebies? Some of them are pretty buried in the 200+ pages of my site! I link to all my freebies from this page, so hop on over and see if you have missed any!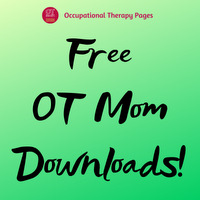 If you are supporting a child at home or in the classroom, you may be looking for specific resources. Then my OT Resources page is where you will find the resources that I have used/recommend – from handwriting support and pencil grips, to visual perception games and printables.
Occupational Therapy Resources!


And just for you, a discount only for my newsletter readers – use this discount code to get 20% off any OT Mom bundles (not applicable to Handwriting Heroes products as they are not my creation).
Hop on over to view my already discounted bundle deals and save AN EXTRA 20% with the promo code until April 30, 2023.
Simply type in the promo code otmonth2023 into the promo code box at checkout and click "apply" to get your downloadable OT Mom resources at a massive discount!
Get a discount on already discounted bundles!


And finally just a reminder that the aim of my website is to help you support and build your child's skills – and the activities are NOT a substitute for an OT evaluation and treatment if you are concerned about your child's development.
If you have ever wondered what makes occupational therapy so unique, and why it is more than just playing games with your child, then pop over and read this page of my site!
What makes occupational therapy unique?


Please do feel free to share this email with anyone you think will benefit from this information or resources! They are welcome to make use of the promo code before April 30, 2023.
Thanks so much for joining me again this month!
Tracey
Living Life Abundantly!
John 10:10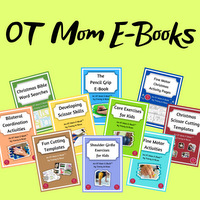 This information and the suggested activities on my email and website are meant to promote your child's normal development. If you are at all concerned about your child's development, please consult your health professional. The information on my email and website is not intended to take the place of an occupational therapy evaluation and treatment!
---