Did You Know???
Tomorrow is
National Play-Doh Day!
Get Your Free Playdough Download!
Tomorrow, Saturday September 16, is National Play-Doh Day!
Why not spend 20 minutes in the kitchen tonight and surprise your child with a big ball of homemade playdough tomorrow morning – a fabulous activity to do on a weekend!
In addition, you can download my FREE playdough activities booklet and be inspired with a host of fun playdough activities to do with your child!
As a parent, I totally love a big batch of homemade playdough. It's soft, non-sticky, and provides hours of entertainment just on its own. Throw in a couple of cookie cutters and plastic utensils and there is even more fun to be had!
As an occupational therapist, I totally love the benefits that playdough provides. In addition to all the tactile benefits, it can help kids work on hand strength, fine motor skills, bilateral coordination and much more.
You can get some inspiration (and your free download) on my Playdough Activities page – check it out!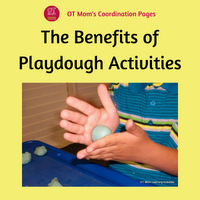 Fun Playdough Activities And A Free Download!


My favorite homemade playdough recipe is included in my free Playdough Activities download on the page above, but if you want more pics to explain the steps of the recipe, you can check out the dedicated recipe page on my site.
Enjoy a playful playdough weekend, wherever you are!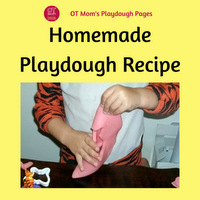 My Favorite Homemade Playdough Recipe!

I hope you find these pages useful!
Please do feel free to share this email with anyone you think will benefit from this information!
Thanks so much for joining me again this month!
Tracey
Living Life Abundantly!
John 10:10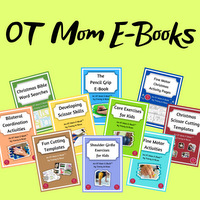 This information and the suggested activities on my email and website are meant to promote your child's normal development. If you are at all concerned about your child's development, please consult your health professional. The information on my email and website is not intended to take the place of an occupational therapy evaluation and treatment!

---