It's OT Month! …
And I Have A Gift For You!
I totally love being an OT, almost as much as being a mom! And April is OT Month over in the USA… I am in South Africa, but I still celebrate it in April!
I have a confession to make, though, I did not have time to write a brand new page for this month, so I am just going to give a bump to one of my favorite pages about occupational therapy and why it is more than just doing activities and playing with kids…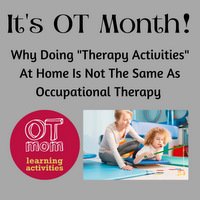 OT Month! Why Doing "Therapy Activities" At Home
Is Not The Same As Occupational Therapy


Free Printable Bundle Gift!
- Do you have a child that is starting formal schooling soon?

- Did you know that fine motor, gross motor and visual perception skills help to lay an important foundation for reading, writing and math?

- And did you know that you can help your child develop these skills at home, with resources you probably already had on hand?

A while back, I created 3 separate printables that cover fine motor, gross motor and visual perception skills. These were designed to be an overview of these vital skills, with lots of helpful links to help you dig deeper into any area you were interested in.

But the handouts were rather hard for my visitors to find on my site though, so I decided to make them into a bundle and gift them to my newsletter subscribers!

They have been available to my new subscribers as a bundle for about 2 weeks now, but I really don't want any of my previous subscribers to lose out, so I'm making them available to you on a special page for a limited time!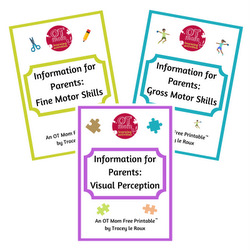 So if you are interested, here is what you will get:

A Fine Motor Download:
This covers the 4 essential foundations for good fine motor development.

A Gross Motor Download:
This helps you to understand how gross motor skills can have an impact on your child in the classroom.

A Visual Perception Download:
This gives you an overview of six different visual perceptual skills and how they impact on your child's learning.

So if you did not join my newsletter recently, please pop on over to my dedicated newsletter access page and grab your freebies now! But hurry, they will only be available on this page until April 30, 2021!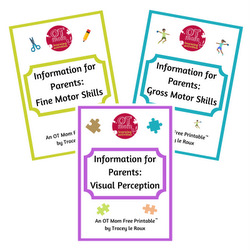 Please do feel free to share my newsletter with anyone you think will benefit from the freebies!
Thanks so much for joining me again this month! Keep healthy and strong!
Tracey
Living Life Abundantly!
John 10:10




---