The Benefits of
Scissor Cutting Practice
(And A Special Bundle Deal!)
Humble apologies for not getting a newsletter out in June. It was a bit of a crazy month, and I am sure you can all relate!
The mid-year vacations are very different this year, with travel plans canceled and many of us under some sort of lockdown and social restrictions. That is why I am excited about continuing with this "Benefits Of…" series of newsletters, to encourage parents to make the most of this time at home with their kids. Simple activities can have big benefits!
Learning to cut with scissors is a fine motor skill that tends to be overlooked in the rush to teach our kids to write. But cutting with scissors is actually a vital skill that needs to be practiced to prepare the fingers for better pencil control.
When your child is using scissors with a correct scissor grasp, then the thumb, index finger and middle fingers (the tripod fingers) get lots of practice working together, in preparation for controlling a pencil for handwriting. Not only that, but the ring and little fingers get practice curling up on the side of the hand, which gives the hand more stability. This stability enables the tripod fingers to move more freely.
In addition, there are many other benefits of getting lots of scissor cutting practice.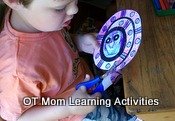 It helps to strengthen weak hand muscles, your child gets practice focusing the eyes on the line in order to guide the scissors in cutting, and there is often some motor planning involved in a cutting activity (figuring out where to start and stop, and how to get in and out of tricky corners.

I have lots of scissor cutting resources for you!
There is a whole page on my site about helping little ones learn to use scissors (pre-cutting skills). There is a page of simple cutting activities, with a free scissor cutting practice sheets for you to download and print out as needed, and there is a page that answers questions parents have about scissor cutting (eg correct scissor grip, left handed scissors. And a few more :-)
You will find links to all my cutting resources from this main scissor cutting page
(including your free cutting activities download!)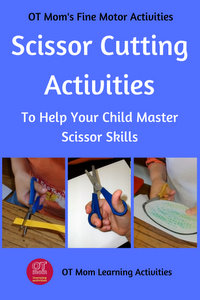 Cutting Activities For Your Child!


Need Resources To Support Learning At Home?
There is a HUGE Bundle Deal running this week, specifically to support learning at home. Whether you need to survive a blended learning experience during Covid-19, or you are an experienced homeschooler, you could find a bunch of resources to help you, at a ridiculously low price.

For just $29.50, you can access more than 50 resources – a combination of printables, audio resources, seminars, e-books and courses. All ages from preschool to high school are catered for, and there are some lovely parent resources, too, to support parents in all homeschooling situations.

As a contributor to the Bundle, I had early access to the resources, so I wrote an in-depth honest review about the Ultimate Homeschooling Bundle, so you can read my opinion to see if it is right for you. I answer a few questions as well, including whether the resources are secular or faith based.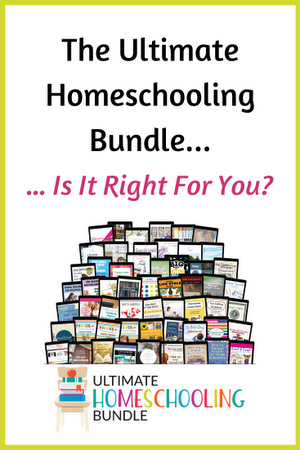 Honest Review Of The Ultimate Homeschooling Bundle


Or pop right over to the Bundle to check it out yourself!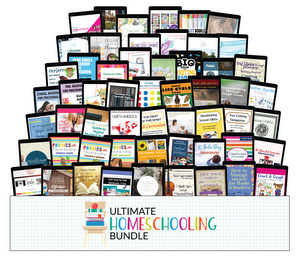 View The Ultimate Homeschooling Bundle Now!

Thanks so much for joining me again this month! Keep healthy and strong!
Please do pass the newsletter on to anyone you think may benefit from it.
Tracey
Holding onto this verse for myself: Isaiah 26:3-4
You will keep in perfect peace those whose minds are steadfast, because they trust in you. Trust in the LORD forever, for the LORD, the LORD himself, is the Rock eternal.


---