Using sand in a tray for spelling practice
by Molotswe
(South Africa)
My daughter hates writing, but we have found a way to get her to practice her spelling words!

We have a colorful plastic tray, and we pour some sand into it for her to write on. She is still in Grade 1, so the words are still short and fit on the tray very well. We keep the sand in an icecream container and pour it back in when we are finished.

Hope this helps others. It is kind of what you already said in your article but this way you can use sand indoors, not just in the sand pit.
Was this page helpful?
Please like my page and let your friends know!
Didn't find what you were looking for? Then do a search on my site!

Get your Christmas Bonus Deal!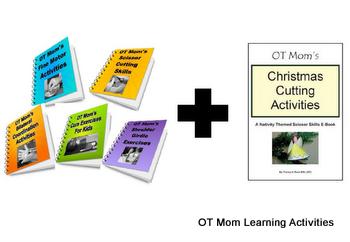 Get 15% Discount on the Mega Motor Bundle
PLUS
A free copy of Christmas Cutting Activities (worth $3.50).
Just enter the coupon code below at check-out to get your discount with the free e-book!

Christmas2017
Don't forget to "update cart" after adding the discount code!
View the deal here... or read a description of all my e-books first.
Offer ends on 31 Dec 2017.